A NEW owner is being sought for a very special cat which has found herself in the care of the Worcester and Mid-Worcestershire branch of the RSPCA.
Frosty is three years old, silver striped and, in the words of staff 'a stunning cat'.
British Blues are highly intelligent and have very complex needs and strong character so Frosty will need an owner who appreciates the breed.
She will need a cat-proof garden and lots of stimulation as Frosty, like all British Blues, has a strong prey drive and, being so young, is very active and very playful.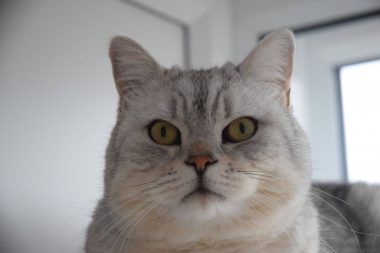 While she requires a lot of simulation, it has to be on her terms.
She can and does misinterpret a lot of human actions and can be fearful of sudden movements and unknown actions, which she sees as a threat.
While Frosty has never shown any aggression to the staff who care for her and is in fact extremely affectionate with them, we do know Frosty will lash out aggressively if she is worried, anxious or fearful. She can be anxious around men.
A spokesperson for the branch said: "We are seeking a very special home for this cat.
"She needs to be the only pet, no resident children and a relatively quiet household.
"We do not believe Frosty will ever be able to cope with a lot of new and different people coming into her space.
"She will require a cat proof garden, from which she cannot escape, not a catio, which will not meet her needs for mental and physical stimulation.
"We are seeking a committed and understanding owner, who is prepared to give this cat the time she needs to overcome her insecurities and allow her to become the loving cat we see on a daily basis."
Frosty is in excellent condition and has been spayed, vaccinated and microchipped. She will be rehomed with four week's free pet insurance.
If you feel you could offer Frosty the special home she so deserves, download a form at www.rspca-worcester.org and send it to pamela@rspcaworcester.org.uk.
Alternatively please ring Geraldine on 01886 822083.