The FAMILY of a much-loved and well-known paramedic diagnosed with cancer are campaigning to raise £20,000 to pay for the treatment that could save her life.
Christine Gill, 53, based at the West Midlands Ambulance Service Worcester Hub was diagnosed with Stage 4 Gastral Junction Esophageal Cancer in March.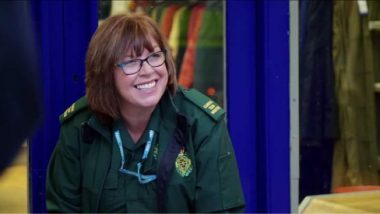 She has been told she is in the top 25 per cent who can be cured but the procedure and treatment she needs is not available via the NHS meaning the only possible solution is private treatment.
Christine has had a successful 34-year career in the NHS where she has shown her commitment and dedication to saving the lives of others.
Her actions have led to hundreds of men, women and children receiving the treatment she needs from minor and major injuries to other conditions, and illnesses.
She started in 1984 as an Ambulance Control Assistant and has worked her way up to becoming an officer, overseeing day-to-day tasks.
In 1997 she trained for two years to be and Ambulance Technician which led to her becoming a paramedic in 1999.
Throughout her career Christine has handled the tutoring and mentoring of ambulance staff and trainee paramedics from different universities across the West Midlands.
Christine also held the positions of Emergency Care Practitioner and Head of Clinical Practice for Women and Children for West Midlands Ambulance Service which saw her take part in a for six weeks tour of Kolkata – formerly known as the Indian city of Calcutta – helping the local families living in the slums.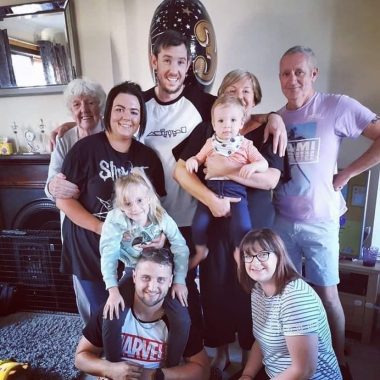 Since returning to paramedic duties, Christine has made two appearances on television being featured in the BBC's series 'Ambulance' and Channel 4's 999: On the Frontline.
Daughter, Bethany said: "My mum has helped so many people and never puts herself first. She always puts her heart and soul in to helping others.
"She has worked endlessly during the Covid-19 pandemic, and this is just the most recent example of my mum's desire to put her life on hold to help save those who need it most."
"I am just hoping that people will help me to save my mum's life like she has saved the lives of others."
"She deserves to live through her retirement and make memories with her grandchildren."
Donations to the fundraiser will be used to help with living costs as well as paying for the private treatment.
Those who would like to donate can do so here.
Story by Callum Perry.