Easter is a special time of year at Becketts Farm.
Join in for a fun-filled event where you will learn about the chick hatching process, and if you're lucky, you may see one hatching! There will also be Ewes and Lambs, Goats and Kids and Chickens.
£2 Entry (Under 1s free)
There is no need to book, just turn up for a great activity to keep you busy in the school holidays! NOTE: At peak times and if we reach maximum capacity in the event space, there may be a short waiting time.
*There will be some craft activities to take part in everyday, with some activities having a small extra charge.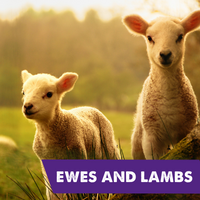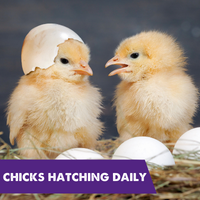 The Farm Shop and Restaurant will be open daily throughout the event, with the Restaurant serving their delicious children's menu and a range of tempting take-away options at the Sandwich Bar and Hot Food counters. If you are planning on visiting the Restaurant during the Easter event, we would advise booking your table in advance to avoid disappointment.
You can book a table online here.
Advice for pregnant women
Women who are pregnant are potentially at risk of acquiring certain infectious diseases from pregnant livestock including sheep. Pregnant women who come into close contact with sheep during lambing may risk their own health and that of their unborn child, from infections which can occur in some ewes. These include chlamydiosis (enzootic abortion of ewes – EAE), toxoplasmosis and listeriosis, which are common causes of abortion in ewes, and Q fever. Although these infections are uncommon and the number of human pregnancies affected by contact with sheep is extremely small, it is important that pregnant women are aware of the potential risks.
We will not be having any pregnant ewes at the event, but there may still be some risk from the lambs. Every effort is made to ensure high standards of cleanliness and hygiene in the animal farm at all times. For any pregnant women thinking about visiting the Becketts Farm Easter event we would ask that you do so at your own discretion.
When: 9th – 24th April, 10am – 3pm
Where: Becketts Farm, Wythall